Energy-saving coating without pigment keeps the surface beneath cool (NPR)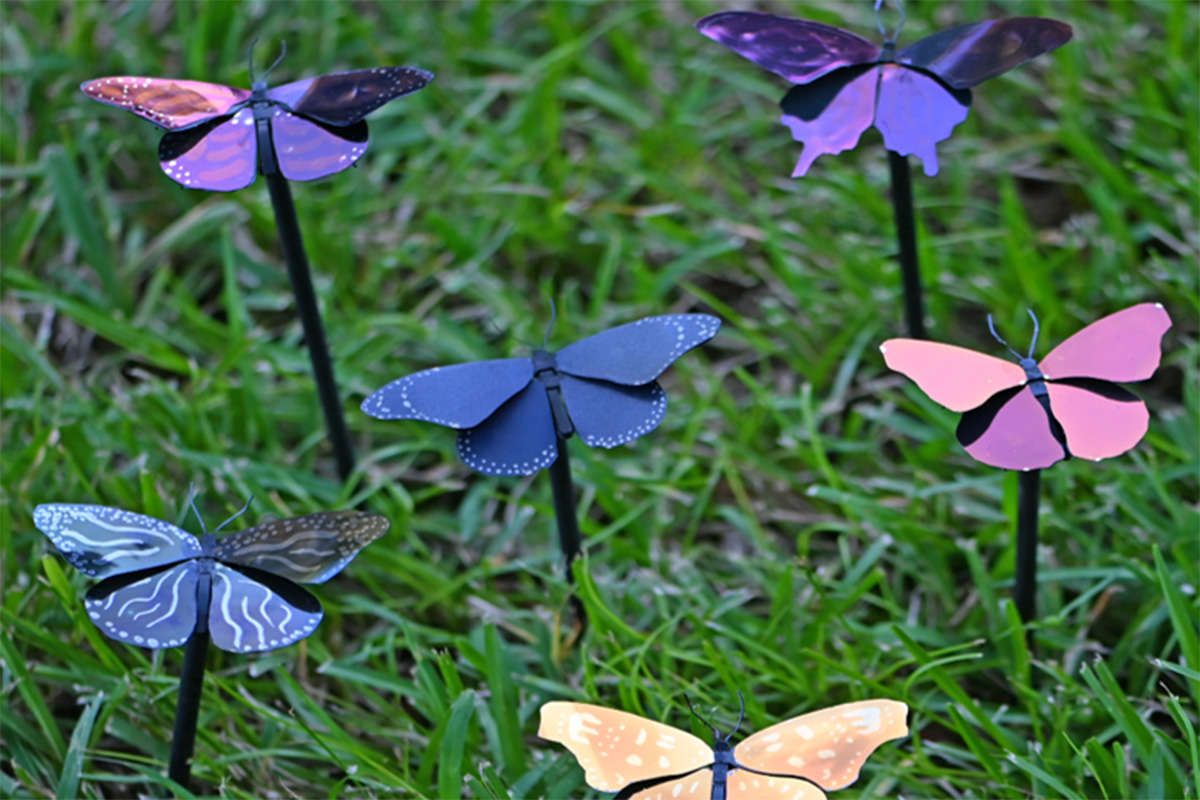 (…) Debashis Chanda, a nanoscience researcher with the University of Central Florida, and his team have created a way to mimic nature's ability to reflect light and create beautifully vivid color without absorbing any heat like traditional pigments do.
Chanda's research, published in the journal Science Advances, explains and explores structural color and how people could use it to live cooler in a rapidly warming world.
Structural colors are created not from traditional pigmentation but from the arrangement of colorless materials to reflect light in certain ways. This process is how rainbows are made after it rains and how suncatchers bend light to create dazzling displays of color. (…)
Chanda found that structural color paint does not absorb any heat. It reflects all infrared light back out. This means that in a rapidly warming climate, this paint could help communities keep cool.
Chanda and his team tested the impact this paint had on the temperature of buildings covered in structural paint versus commercial paints and they found that structural paint kept surfaces 20 to 30°F cooler.
This, Chanda said, is a massive new tool that could be used to fight rising temperatures caused by global warming while still allowing us to have a bright and colorful world. (…) https://news.ycombinator.com/item?id=35521005
See also 3M passive radiative cooling film https://www.3m.com/3M/en_US/energy-conservation-us/applications/passive-radiative-cooling/