Good Night, and Good Luck: Murrow vs McCarthy (Wikipedia)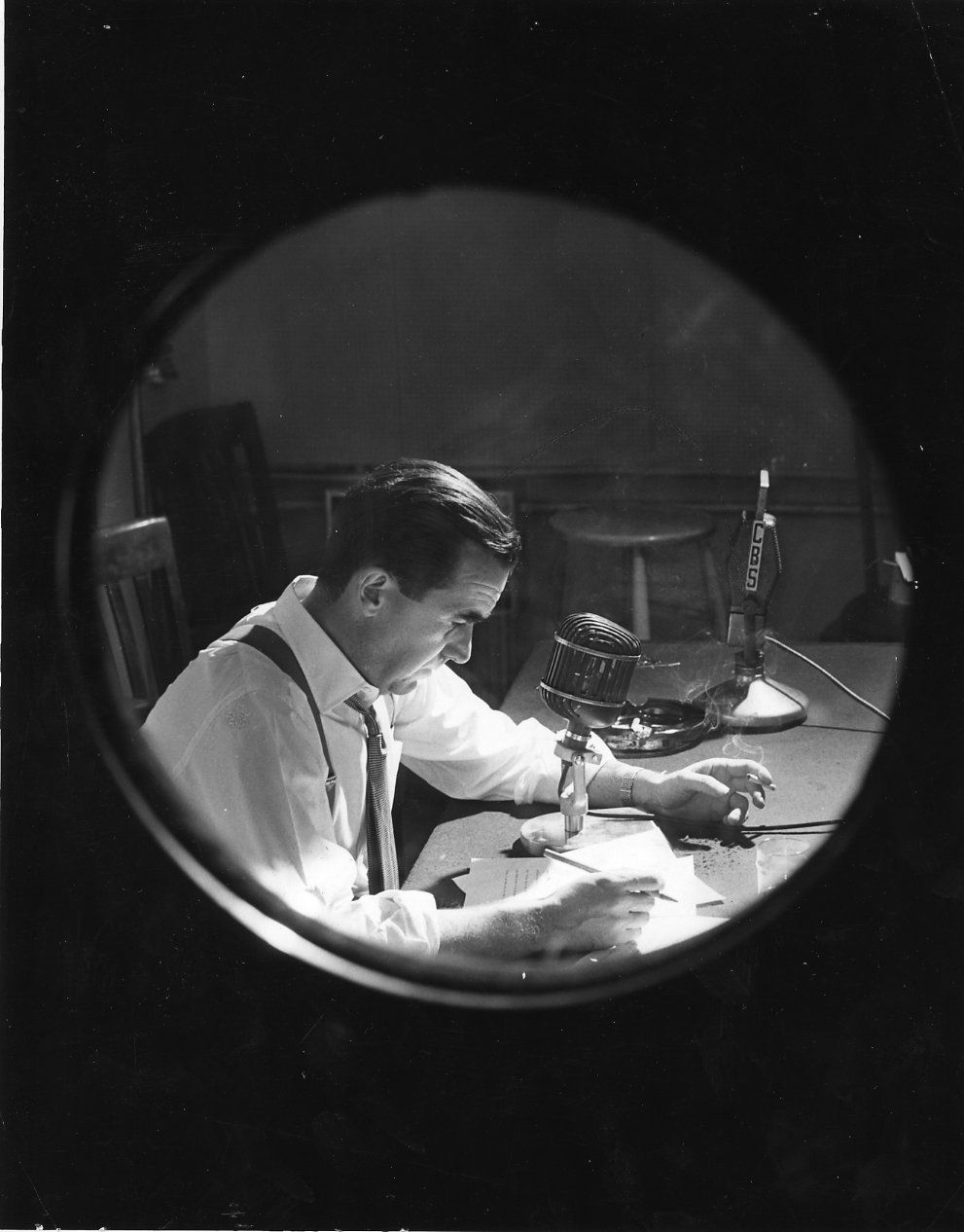 (…) One of the most influential opponents of McCarthyism was the famed CBS newscaster and analyst Edward R. Murrow. On October 20, 1953, Murrow's show See It Now aired an episode about the dismissal of Milo Radulovich, a former reserve Air Force lieutenant who was accused of associating with Communists. The show was strongly critical of the Air Force's methods, which included presenting evidence in a sealed envelope that Radulovich and his attorney were not allowed to open.
On March 9, 1954, See It Now aired another episode on the issue of McCarthyism, this one attacking Joseph McCarthy himself. Titled "A Report on Senator Joseph R. McCarthy", it used footage of McCarthy speeches to portray him as dishonest, reckless, and abusive toward witnesses and prominent Americans. In his concluding comment, Murrow said:
We must not confuse dissent with disloyalty. We must remember always that accusation is not proof and that conviction depends upon evidence and due process of law. We will not walk in fear, one of another. We will not be driven by fear into an age of unreason, if we dig deep in our history and our doctrine, and remember that we are not descended from fearful men.
This broadcast has been cited as a key episode in bringing about the end of McCarthyism.
https://en.wikipedia.org/wiki/McCarthyism#Critical_reactions
The movie "Good Night, and Good Luck" covers this story http://www.allocine.fr/film/fichefilm_gen_cfilm=60114.html
Read also the Declaration of Conscience from Margaret Smith (1950) https://en.wikipedia.org/wiki/Declaration_of_Conscience