Former White Stripes frontman bans phones at gigs for "100% human experience"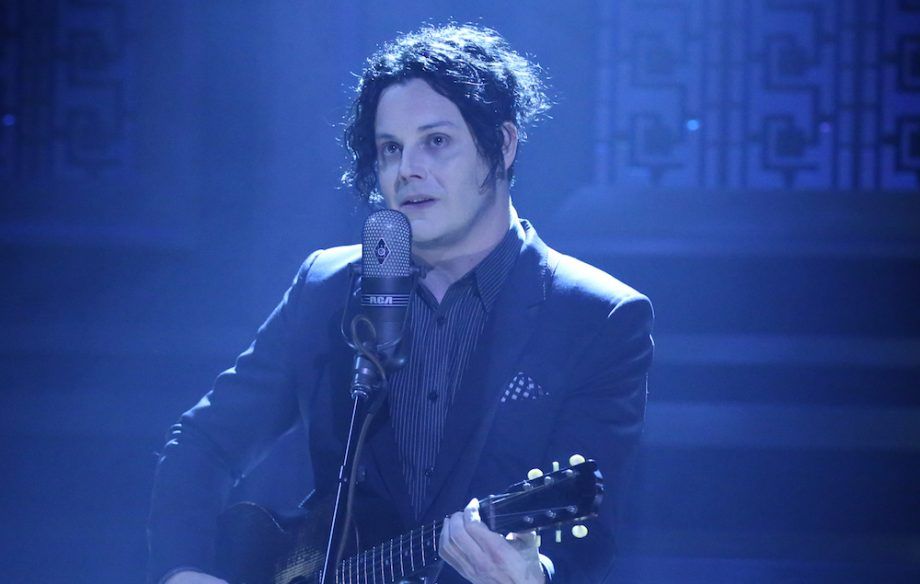 Jack White has banned the use of mobile phones at upcoming live shows.
The former White Stripes frontman releases new album 'Boarding House Reach' in March and recently announced his first UK shows in four years.
White embarks on a tour of the US from April, with a statement announcing that shows would be "phone-free", confirming: "No photos, video or audio recording devices allowed".
"We think you'll enjoy looking up from your gadgets for a little while and experience music and our shared love of it IN PERSON," the statement adds.
"Upon arrival at the venue, all phones and other photo or video-capturing gizmos will be secured in a Yondr pouch that will be unlocked at the end of the show. You keep your pouch-secured phone on you during the show and, if needed, can unlock your phone at any time in a designated Yondr Phone Zone located in the lobby or concourse."
"For those looking to do some social media postings, let us help you with that. Our official tour photographer will be posting photos and videos after the show at jackwhiteiii.com and the new Jack White Live Instagram account @officialjackwhitelive. Repost our photos & videos as much as you want and enjoy a phone-free, 100% human experience."
It is not currently known whether the phone-free policy will be implemented at White's UK dates. NME has approached Jack White's press representatives for further comment.
Boston Calling has shared a statement, confirming that the policy won't be in place for White's festival dates. The statement reads: "The no-camera policy will not be enforced at the festivals Jack White is headlining, however, Jack hopes fans at each event will join him in his objective and he thanks everyone for their support."
In 2014, Jack White criticised people at gigs who spend more time on their mobile phones than watching the artist perform.
White suggested that he is "wasting time" performing for people who "can't even clap" because they have a phone in one hand and a drink in the other.
"People can't clap any more, because they've got a fucking texting thing in their fucking hand, and probably a drink, too!" White told Rolling Stone on the subject of the changing atmosphere at live shows.
"Some musicians don't care about this stuff, but I let the crowd tell me what to do. There's no setlist. I'm not just saying the same things I said in Cleveland last night. If they can't give me that energy back? Maybe I'm wasting my time."
http://www.nme.com/news/music/jack-white-bans-phones-gigs-2227093
HN discussion: https://news.ycombinator.com/item?id=16225455