Massive Black Holes Shown to Act Like Quantum Particles (Quanta Magazine)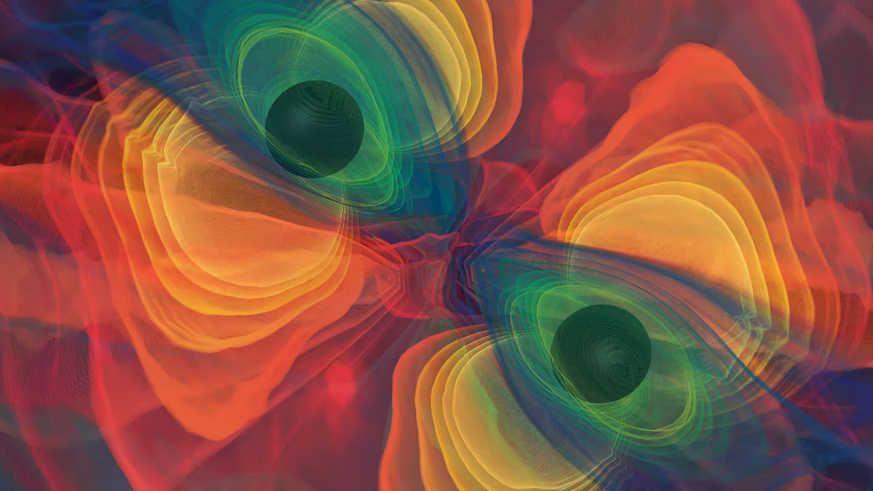 When two black holes collide, the titanic crash ripples out through the very fabric of the cosmos. Physicists have used Albert Einstein's theory of gravity to predict the rough contours of these gravitational waves as they pass through Earth, and wave after wave has been confirmed by the LIGO and Virgo gravitational-wave detectors. But physicists are starting to flounder as they attempt to use Einstein's thorny equations to extract ultra-precise shapes of all possible reverberations. These currently unknowable details will be essential to fully understand the fine ripples that next-generation observatories should pick up.
Relief, however, may be coming from a seemingly unlikely direction.
Over the past few years, physicists specializing in the arcane behavior of quantum particles have turned their mathematical machinery toward black holes, which, at a distance, resemble particles. Several groups have recently made a surprising finding. They have shown that the behavior of a gravitational (or electromagnetic) wave can be fully known through the actions of just one of its countless particles, as if we could learn the precise silhouette of a tsunami after examining a single water molecule. (…)